Food Safety Is Our Top Priority
At Nature's Reward, food safety is our top priority. We adhere to the most current guidelines established by state and federal government agencies. Every aspect of our organization, including growing, harvesting, cooling and shipping strictly adhere to the guidelines set forth for Good Agricultural Practices and Good Harvesting Practices.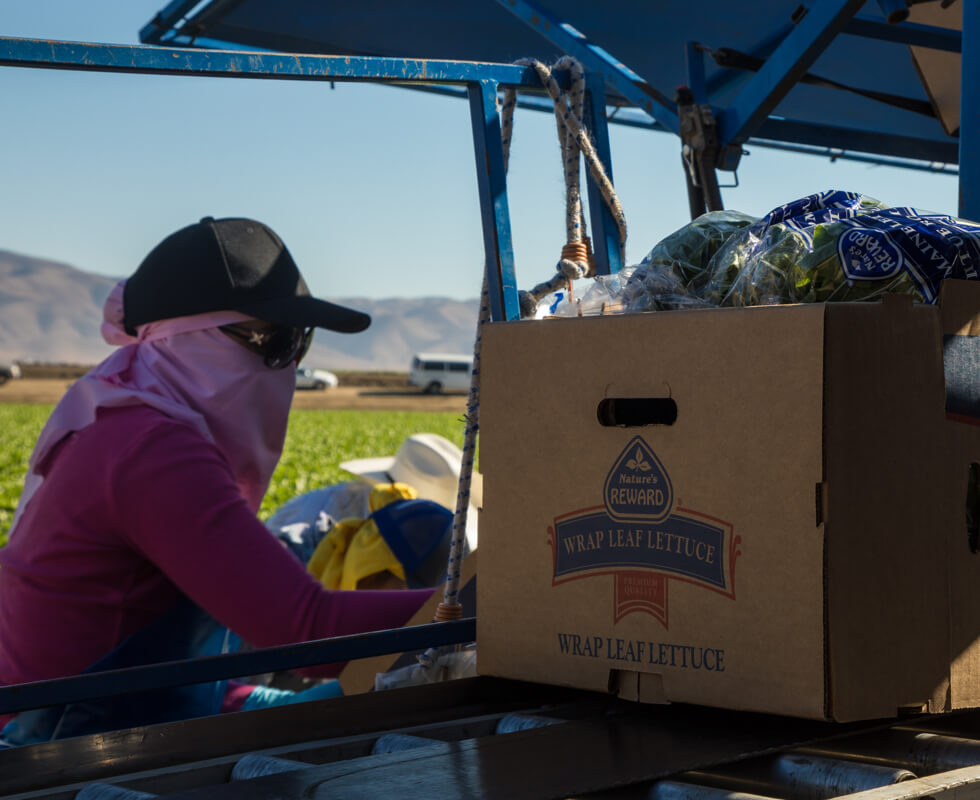 We are audited to the Global Food Safety Initiative (GFSI) standards.
We are a signatory of the California Leafy Greens Marketing Agreement (LGMA) and the Arizona Leafy Green Products Shipper Marketing Agreement (AZ LGMA). These organizations verify that growers, packers and shippers follow food safety practices for lettuce and other leafy greens and establish the best practices for growing, harvesting, packing and trace-back of these vegetables.