A Brief History
Nature's Reward is owned and operated by the Huntington Family. The Huntington family's roots run deep in the Salinas Valley soil, and our company is one of the few remaining family-run agricultural businesses in the Salinas Valley.
In 1948 Lou Huntington, Sr. began farming tomatoes, potatoes, sugar beets and onions in Soledad, California. His son Lou Jr. joined him in 1963 after graduating from California Polytechnic University, San Luis Obispo with a degree in Ag Business.
The business grew and the commodities changed, with asparagus, lettuce and mixed vegetables added to the products grown. Land along the Salinas River from Salinas to Soledad was acquired over time, and the third generation of Huntington's graduated from college and began working for the company.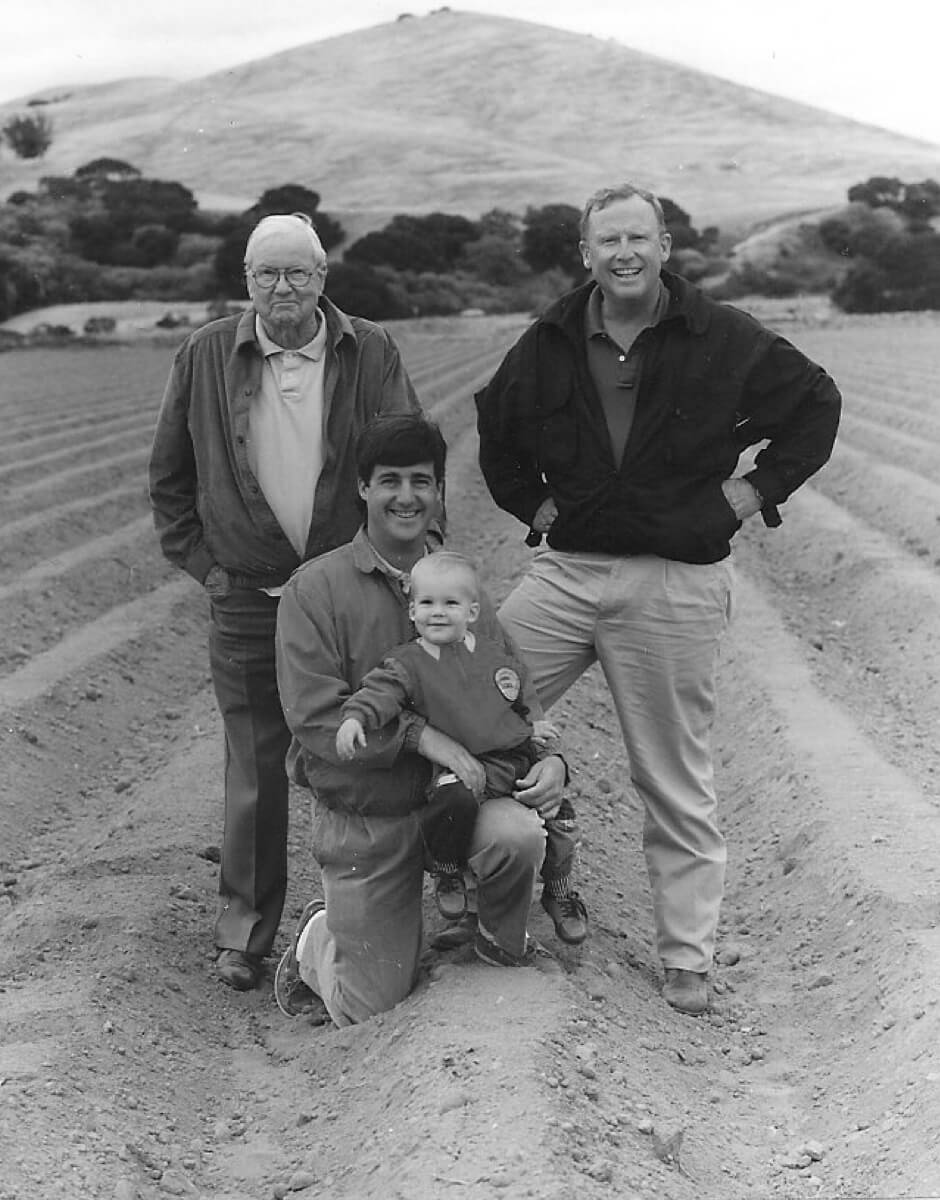 L-R Matt Huntington, Chris Huntington, Nick Huntington, Laura Huntington Wiegand, Louis Huntington, Greg Beach.
Chris Huntington graduated from the University of California at Davis in 1986 with a degree in Agricultural Business. After farming for 13 years, Chris is now CEO of Nature's Reward and Hilltown Packing Company (which provides custom harvesting and packing for Nature's Reward).
Nick Huntington attended the University of California, Berkeley and now oversees the farming operations in Salinas, Gonzales and Soledad.
With the company since 1995, son-in-law Greg Beach is Vice President of Sales. A UC Davis graduate, Greg manages the sales desk and is an integral part of the sales team.
Laura (Huntington) Wiegand joined the company in January 2016 as Accounting Analyst and Project Manager as the first member of the Huntington family fourth generation. She focuses on production and harvesting and specializes in implementing new technology in these areas. Laura graduated from UCLA with a degree in Sociology in 2013.